Mutual Exchange
Mutual exchange is where a tenant 'swaps' their home by finding another tenant who is also willing to 'swap' their home. You can 'swap' with a tenant from another housing association or local authority as long as both landlords give their permission. All tenants have a legal right to ask for a mutual exchange and we will not unreasonably refuse permission. However, there are some reasons why you may not be able to exchange.
You can also try arranging a mutual exchange using the following websites: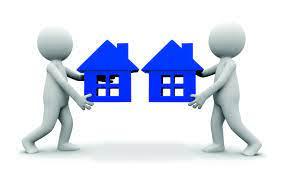 Dunbritton Mutual Exchange List
If you would like to register your interest please download and complete the Mutual Exchange Form.
Address
Property details
Preferred area/property
Contact
McColl Avenue, Balloch
2 bedrooms, 4/block upper, own back, and front garden.

Alexandria or Dumbarton, 2,3,4 bedroom, back & front door, must have a garden.

Name: Kim Urquhart

Tel: 07940221099

Email: kim22lh@hotmail.com

Miller Road, Balloch
3 bedrooms, Mid terrace house, own back and front garden, up and downstairs, wheelchair accessible.

West Dumbarton, 2-3 bedrooms.

Name: Kayhryn Brownlee

Tel: 07763411790

Email: kayhrynbrownlee@hotmail.com

Braehead
2 bedrooms, Flat, Floor level 1.

Alexandria, 3 bedrooms, flat/house

Name: Lisa Sloss

Email: lisa.sloss84@gmail.com

Tel: 07983785399

Leven street, Alexandria
2 bedroom, new build flat, 2nd floor.

Alexandria/Dumbarton, 3 bedroom, House.

Name: Kathleen Kinsman

Email: katekinsman72@gmail.com

Tel: 07786023058

Cardross Road, Dumbarton
2 bedroom, cottage flat, 1st floor.

Dumbarton East/Silverton

Name: Elizabeth McFetridge

Email: lizimcf67@gmail.com

Garshake, Dumbarton
3 bedroom, semi-detached, front and back door, 2 levels.

Garshake, Dumbarton East, Gooseholm, 4 bedrooms, detached/semi-detached, Front and back door.

Name: Linda Lamb

Email: shahnazlamb@hotmail.co.uk

Tel: 07495521413

Manse Drive, Balloch

1st floor, 4 in a block, 2 bedrooms.

Helensburgh or Garelochead,

2/3 bedrooms.

Name: Mr Steven Glover

Email: steven.glover8@me.com

Tel: 07800991911

East Montrose Street, Helensburgh

2 bedroom flat, floor level 3 (lift in property).

Helensburgh, Alexandria, Dumbarton, large 2 or 3 bedrooms, back & front door or lower floor.

Name: Christine Baker

Email: christinebaker2011@hotmail.co.uk

Tel: 01436 423252

Malcolm Place, Churchill, Helensburgh.

3 bedroom mid-terrace, back garden.

Dumbarton/Cardross, House back and front door, 2 or 3 bed.

Name: Ms F Gibson

Email: babyblue17@talktalk.net

Tel: 01436 678669 - 07810670436

MacKintosh Court, Helensburgh

2 bedroom, new build flat, floor level 2

Helensburgh, Alexandria or Dumbarton, 2 or 3 bedrooms.

Name: Leah Marshall

Email: leahnaybee_@hotmail.com

Garelochhead

Flat, 2 bedrooms.

Balloch, 2 bedrooms, flat/bungalow

Name: Anthony Martin

Email: red87@sky.com

Tel: 07786066707

Malcolm Place,

Helensburgh

2 bedroom end house, central heating, front and back door with garden.

Helensburgh, 3 bedroom house, must have own enclosed garden

Name: Stephanie McLellan

Email: stephmcl1701@gmail.com

Tel: 07368640238

Queens Crescent,

Garelochhead

3 bedroom house, semi detached,

central heating

Helensburgh, 2 bedroom

Name: Lisa

Tel: 07544487307

Lindsay Gardens,

Alexandria

1 bedroom, 4 in a block (upper flat)

Dumbarton, Alexandria

2 or 3 Bedroom, semi detached,

4 in a block

Name: Elizabeth Kelly

Tel: 07742505875

Email: e.kelly2016@outlook.com

Old Dumbarton Road,

Yorkhill, Glasgow

studio flat, third floor,

Gas Central Heating

Helensburgh, Rhu

1 Bedroom, flat/house/4 in a block

Name: Francis James McKay

Tel: 07506064997

Queens Crescent,

Garelochhead

2 bedroom house, semi detached,

central heating


Helensburgh, 3 Bungalow/Flat Ground Floor (no stairs)

Name: Janette Maxwell

Tel: 07793538336

Email: jan.maxw53@gmail.com

Hillhead Street, Glasgow

Flat, 1 bedroom, ground floor,

communal garden, electric heating

Ballechulish, Onich, Connel

1 bedroom flat/house

Name: Stephen Wisniewski

Tel: 07771688356

Email: findmewaiting@protonmail.com

Barrs Terrace, Cardross

4 bedroom, upper cottage flat,

private garden and drying area,

Gas Central Heating

Helensburgh, Rhu, Cardross

2 or 3 bedroom house, private garden

gas central heating

Name: Michael McFarlane

Tel: 07882016734

Email: mpmmcfarlance64@gmail.com

Old Academy Way, Dumbarton

1 bedroom, first floor flat,

Gas Central Heating

Dumbarton

1 or 2 bedroom, ground floor

Name: Scott McBride

Tel: 07950667390

Email: scottmcbride646@yahoo.com

Church Court

Dumbarton

1 Bedroom, 3rd floor flat (lift)

Gas Central Heating

Dumbarton (central)

1 bedroom flat

Name: Caroline Donnelly

Tel: 07507225288

Email : NA

Cronin Street,

Dumbarton

3 bedroom, first floor flat, garden,

Gas Central Heating


Dumbarton

2 bedroom house with garden area

Name: Carla MacPherson

Tel: 07884171905

Email: macphersoncarlaO@gmail.com

Hatters View

2 bedroom flat, second floor,

Gas Central Heating

Silverton, House or Flat (groud or 1st floor), 2 bedroom, Garden.

Name: Pamela Stewart

Tel: 07975795335

Queens Drive,

Burnbrae, Alexandria

2 bedroom lower flat, garden

Gas Central Heating

Burnbrae, Alexandria

1 or 2 bedroom property

Name: Maurice Blair

Tel: 01389 759 559

Email: mauriceblair1958@gmail.com

Cronin Street,

Dumbarton

2 bedroom flat,

Gas Central Heating

Dumbarton, Balloch

3 bedroom house or flat

Ms Sharon Gibson

Tel: 07952954605

Email: shazgib72@gmail.com

Cronin Street,

Dumbarton

2 bedroom flat, 3rd floor

Gas Central Heating

Alexandria, Tullichewan, Bonhill, Dalvait & surrounding areas.

2 bedroom house or flat

David Whitehill

Tel: 07513 661 622

Email: mollyrubyorla@gmail.com

East King Street,

Helensburgh

2 bedroom flat.

Gas Central Heating

Small grass area and a play park at the back of the property.

Helensburgh

2/3 bedroom house with back and front door

Lauren Walker

Tel: 0734 2972 763

Malcolm Place Helensburgh

2 bedroom terrace house.

Gas Central Heating

Helensburgh

2 bedroom house

Lorraine Mason

Tel: 07581 335 828

Email: lanyblonde21@gmail.com

West King Street, Helensburgh

3 Apartment, 2nd floor flat.

Gas Central Heating

House or flat in any area.

2 or more bedrooms with a garden

Sarah Weed

Tel:07941 543 482

Email: sarah.louise221@hotmail.com

Woodland Drive

Bellsmyre

own door upper 1 bedroom flat

Gas Central Heating

any 1 bedroom property in Dumbarton

Samantha Weir

Tel: 07895 755 249

Davies Drive

Alexandria

3 bedroom Semi-Detached House

Gas Central Heating

2 bedroom House or Flat

Dumbarton, Alexandria & Dalvait

Ann Marie Connolly

Tel: 0772 572 5968

Email: a.connolly2@sky.com

Cronin Street,

Dumbarton

1 bedroom flat, 5th floor

Gas Central Heating

2 bedroom, ground or 1st floor House of Flat

Churchill, Hermitage, Helensburgh

Jordan Frearson

Tel: 07740 096 583

Email: JordanFrearson@hotmail.co.uk

MacKintosh Court,

Helensburgh

2 bedroom flat, 2nd floor

Gas Central Heating

Shared garden

3 bedroom house

Helensburgh or Rhu

Arlene & Martin Docherty

Tel: 07525 177 504

Email: arlene1986@hotmail.co.uk